Parents of children with learning differences often find it difficult to talk to them about this emotionally charged topic.
They often wonder, Do I call it a learning disability or a learning difference? Will my child think something is wrong with them? Will they wonder if they are not as smart as their peers or will they be worried that they can't measure up to their siblings? Is it better not to talk about it or will it cause them to feel different or negative about school?
Making the decision to talk openly with your child about their LD can be an empowering experience.
Children often know that something is different about them and it can feel validating for them to know that their struggles are legitimate and not due to a lack of effort. It can comfort them to know that they aren't the only ones that face these types of challenges and that there are very successful, accomplished, and even famous people that have learning disabilities.
Here are some important tips to keep in mind if you choose to have this conversation:
1. KEEP IT SIMPLE
Use a positive tone of voice and simple language that matches their developmental level when defining and helping them to understand learning differences. Explain to your child that everyone's brain is unique so we all process information differently. Take the time to point out that each of us has our own special learning strengths and challenges.
Together you can come up with areas where they excel as well as those where they struggle or simply don't fare as well. Extend the conversation to include other family members' strengths and needs. Celebrate your child's differences with enthusiasm conveying a sense of pride in their abilities.
2. KEEP IT POSITIVE BUT REAL
Use positive language that will highlight their learning strengths while at the same time normalizing the fact that we all have areas of learning that we find difficult. The goal is to encourage your child to feel good about themselves as learners.
Avoid using an apologetic tone that may convey a sense of worry. Encourage them to celebrate their learning differences in order to build self-esteem and validate how learning challenges can be very difficult and frustrating.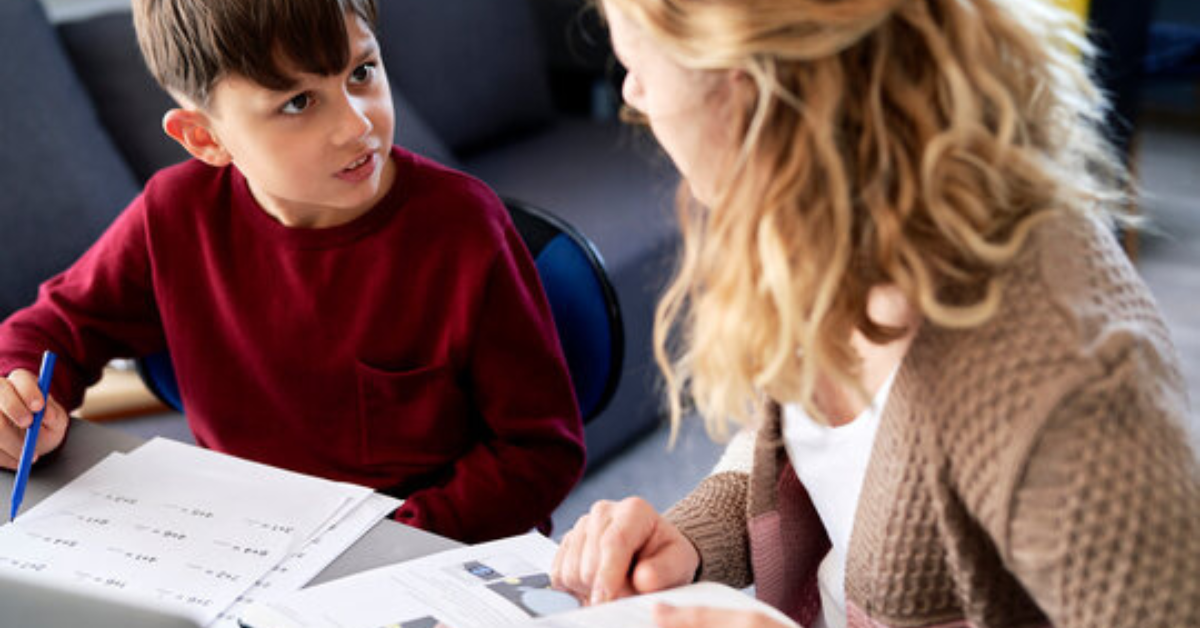 3. IT IS OK TO USE "LEARNING DIFFERENCE" INSTEAD OF "LEARNING DISABILITY"
It may make it more palatable for you to call a learning disability a learning "difference"; however, it is important to remember to keep the word disability in the language when referring to it with others so that we can continue to receive financial support and accommodations from the government and other organizations that provide services for people with disabilities.
4. AN EXPLANATION - NOT AN EXCUSE
Conversations should all have the end goal of helping your child to embrace their learning differences and to feel good about their strengths instead of only focusing on what they find to be challenging. Make sure they understand that a learning difference doesn't excuse a lack of effort or behavior; rather, it explains why they may need to have to work harder at learning or completing a task.
5. THINK POSITIVE MINDSET AND GRIT
It is important to encourage your child to keep trying despite feeling overwhelmed by how difficult learning can be. Explain how there are teachers that are specially trained to individualize their teaching to figure out what strategies work best for them.
Make sure they understand the importance of staying positive and not giving up. Tell them about the power of a three-letter word, "YET", when they are feeling frustrated and hit roadblocks in their learning. Share scripts with them such as, "I can't do ____ YET, but I'm working on it!"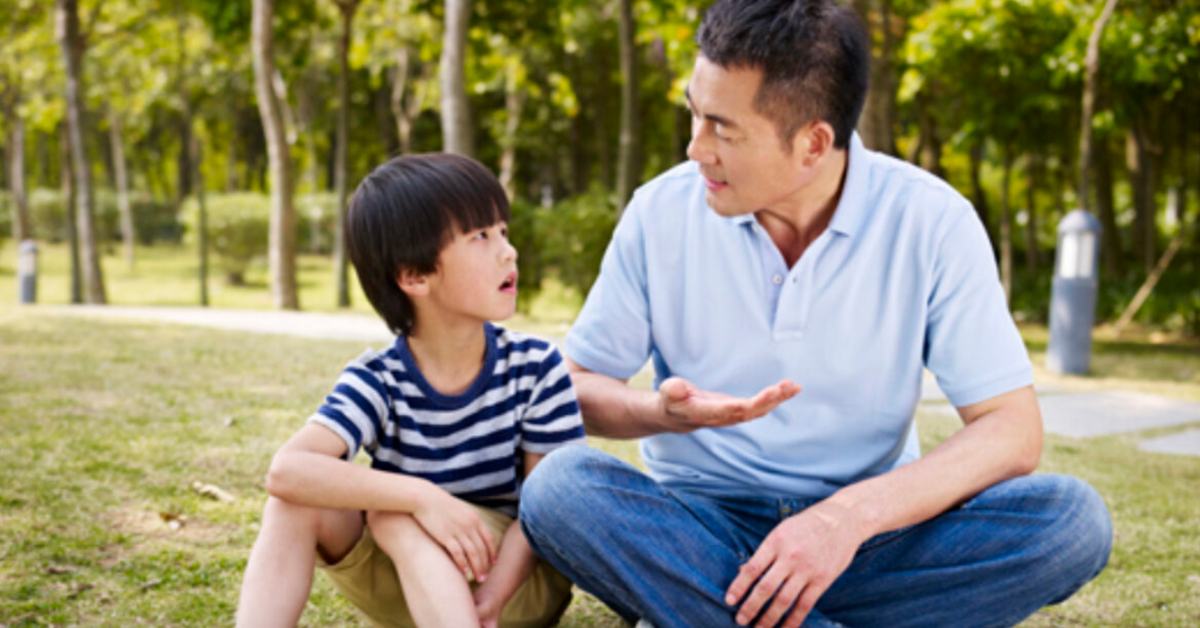 6. KEEP THE DIALOGUE GOING
Encourage your child to continue to talk openly about their learning challenges by providing an ongoing, safe, and comfortable environment for non-judgmental conversations. Let them know that you're there to support them in any way that they need and that this is only the beginning of the discussions that you hope to have with them throughout their lives as students and later when they have jobs or a career.
7. USE TEACHABLE MOMENTS
Point out when you or someone else in your family is challenged by the task of learning something new to show that they're not the only person in the family that has learning challenges. It may be helpful to explain the genetic component of LD's (if age appropriate); how another family member may have been challenged in some of the same ways yet they persevered using strategies that they learned in school to help cope with their learning disability.
8. WORK AS A TEAM.
Help your child to understand that you will be partnering with their teachers, coaches, and other staff members to work as a team. Explain that everyone will collaborate and share strategies to help them to address your child's learning needs.
Open communication is the key to working as a team to help your child feel comfortable taking calculated risks in the classroom. Inform them that their team will be sharing updates and any changes to your child's IEP (individualized education plans). Reach out to local support networks and online resources to access educational opportunities and reciprocate this exchange of information with your child's team.
9. THE END GOAL: SELF-ADVOCACY
Embracing their learning differences will enable your child to feel comfortable asking others for help. It is important for them to know how they learn best and to have the confidence to ask for the help that they need. This practice of self-advocacy is a lifelong skill that will help them to reach their potential and feel good about themselves as they continue learning in school and as they continue to work toward achieving their life goals.