Stories are powerful. They're educational, entertaining, and inspiring, sticking in a child's mind more easily than dry facts. Stories can play a useful part in the emotional development of your child, stretching their imagination and helping them to build vocabulary.
"Through folktales, a child can encounter danger, overcome obstacles, and share adventures…all at a safe distance," says author Margaret Read McDonald in The Parent's Guide to Storytelling. But whether or not your child takes an interest in reading is a different story.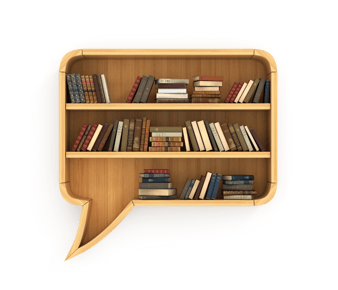 Very often, children with learning differences have a more difficult time immersing themselves in a story. They might even say "I hate reading!" or "I'll never find a book I like!" Part of that may be tied to feeling a disconnect between their personal journey and the one that characters in a book may experience. Representation matters, so to help your hesitant reader find a story they can relate to, here are some books that reflect the experiences of students with learning disabilities:

EARLY GRADE READING
Here's Hank
by Henry Winkler and Lin Oliver
Lexile Measure: 570L

Henry Winkler, better known to fans of the TV show Happy Days as "The Fonz", struggled with dyslexia growing up and his three children also have learning differences. So Winkler co-authored two book series, both of which feature heroes with dyslexia. These books were also printed using the Dyslexie font, making them way easier to read.
Thank You, Mr Falker
by Patricia Polacco
Lexile Measure: AD650L

Before she was one of America's best children's book authors, Patricia Polacco was a girl with a learning difference. One teacher was able to recognize her dyslexia and encouraged her love for learning despite it. The fact that it's a real life story makes this one all the more special.
Your Fantastic Elastic Brain: A Growth Mindset Book for Kids to Stretch and Shape Their Brains
by JoAnn Deak Ph.D.
Lexile Measure: 700L

Getting your child interested in reading by starting them off with a self-help book may seem counterintuitive, but Your Fantastic Elastic Brain does more than just empower its readers. Dr. Deak's S-T-R-E-T-C-H technique is a fun way to keep the brain fit, teaching kids to treat it like a muscle.
Later GRADE READING
Fish in a Tree
by Lynda Mulally Hunt
Lexile Measure: 550L

Ally, who moves around a lot, has been able to hide her learning disability from teachers by being the class clown. Finally, she lands in a class where her teacher understands her and other students struggle, too. This book captures what having a learning disability really feels like.
Rules
by Cynthia Lord
Lexile Measure: AD670L

Catherine's brother has autism, and family life revolves around him. She struggles with her conflicting feelings of loving him, but also being embarrassed by him. Meeting some new friends gives her a new perspective. Everyone can relate to the themes of feeling different and wanting acceptance.
Two-Minute Drill
by Mike Lupica
Lexile Measure: 800L

A sports story with heart, book one of the Comeback Kids novels tells the story of Chris and Scott, unlikely friends who help each other accomplish their goals. It's action packed, a little goofy, and most importantly, spotlights the importance of friendship and a good support system.
The Wild Book
by Margarita Engle


Lexile Measure: 1050L





What was once called "word blindness" can now be diagnosed as dyslexia. In Engle's beautifully written story, the hero is a girl named Fefa, whose mother gives her an empty book and tells her to "think of it as a garden." And when trouble arrives, everything Fefa learned from her Wild Book empowers her to save the day. This feel-good story is written in prose from Fefa's perspective, making it a whimsical, heartfelt adventure that spotlights how wonderfully a child's mind works.
---
ABOUT EAGLE HILL SCHOOL
Eagle Hill School is a private school for students with learning differences located in Greenwich, Connecticut. Their academic program is designed to help students struggling with auditory processing disorder, and other differences such as dyscalculia, dyslexia, ADHD, executive functioning disorder, and dysgraphia. Specialized remedial learning programs are taught by experienced teachers who help students navigate through learning challenges, preparing them for bright futures ahead.
Other blogs you may be interested in:
How Children with Learning Differences Can Benefit from Artistic Expression
Choosing the Best School for Children with ADHD: 5 Factors to Consider